Observatory automation demonstration. Edited for time.
Weather Control Center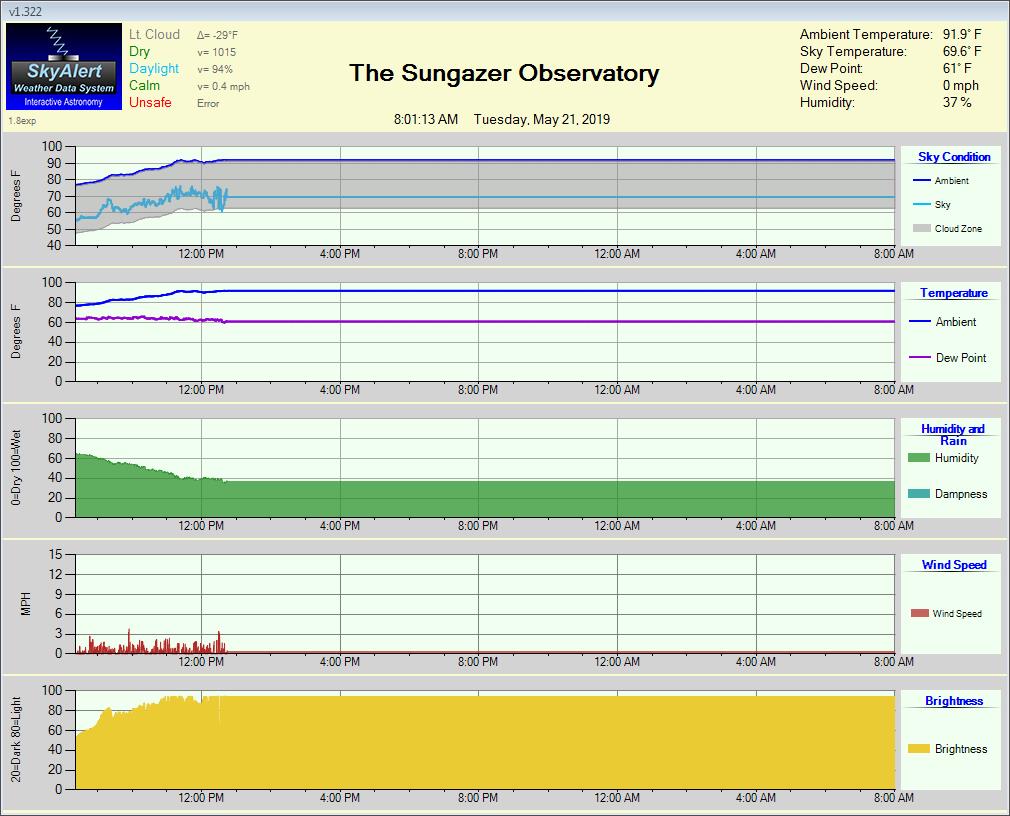 Updated when the observatory is active.
Sky Temperature
Infared reading above observatory. Increases when clouds are present. Telescope is parked and the observatory closes when Sky temp reaches the Cloud Zone or is within 29 degrees F of the ambient temperature.
Wind Speed
Observatory closes at 30 mph.
Brightness and Rain
Observatory closes at first light or indication of moisture.